CUSTOMER CASE: Omoda
Omoda completely modernizes its business software with Thinkwise
Omoda's main challenge was its outdated ERP system running on AS/400. The system was difficult to maintain and it was a challenge to find AS/400 developers.
By migrating to Thinkwise, Omoda can maintain and update its software more efficiently. And respond faster to the changing needs of the business.
Fill out the form to receive the full customer case, or read the highlights of our collaboration below.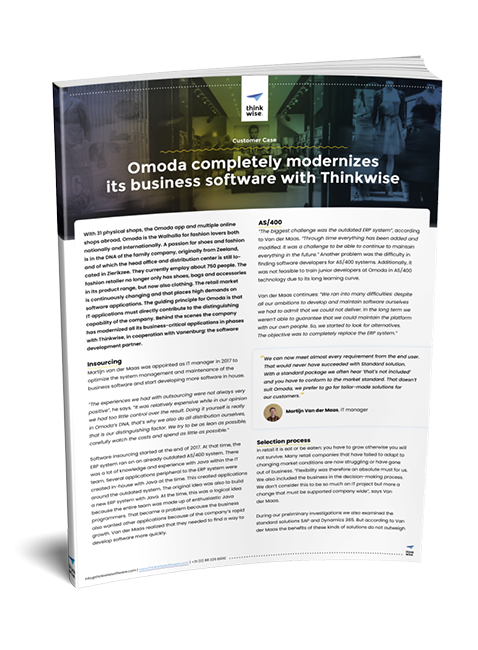 One central system
All the information about products such as prices, stock details and possible certifications, is now combined in one central system.
Short implementations
The collaboration between business and IT has also been kickstarted. During joint meetings the business identifies exactly what they need and IT can immediately adapt, demonstrate and implement it. This makes the development of applications much faster than before.
Distinctiveness
The biggest added value is in making Omoda more distinctive. Omoda can now meet almost every end-user requirement. That would never have been possible with standard software.
The #1 low-code platform for core systems