A BRIEF INTRODUCTION
Replace Lotus Notes or HCL Notes applications today!
HCL Notes (formerly Lotus Notes) and HCL Domino (formerly Lotus Domino) are outdated client-server software platforms formerly sold by IBM, now by HCL Technologies. Organizations that are looking to modernize or replace these applications are often presented with the option to reprogram everything from scratch, which is extremely time-consuming and expensive.
Meanwhile, your current Lotus Notes apps are technologically outdated and unable to grow with your company. This leads to all kinds of frustrations. Reprogramming everything is not an option. But now there is a new way forward: meet Thinkwise.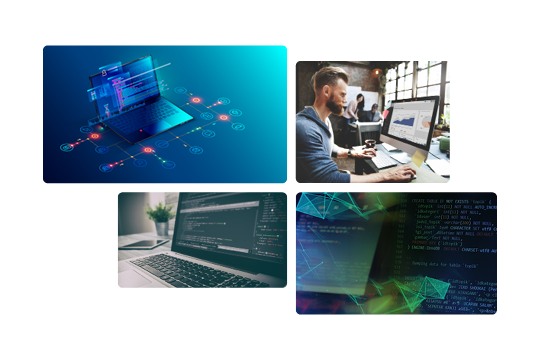 MIGRATE TO A FUTURE-PROOF PLATFORM
Thinkwise: the driving force behind your digital transformation
Thinkwise is a modern low-code application development platform, specialized in mission critical core systems. Software that is secure and drives important processes. The platform covers all aspects of the application development lifecycle, from requirements engineering to deployment. The problem is that your current Lotus Notes apps should be modernized, but at the same time IT is under constant pressure from end-users to keep innovating. We believe that your software should be the driver of innovation rather than your limitation. A great first step to achieve that would be to use the Thinkwise Upcycler.

The Thinkwise Upcycler allows you to migrate your HCL/Lotus Notes applications over to the low-code development environment of Thinkwise, while retaining your data and processes. You can either do a 1 to 1 migration, or functionally change the application before you relaunch it. In any case, immediately after the Upcycle, your own application is now a new modern progressive web app, available in Windows, web and on mobile devices.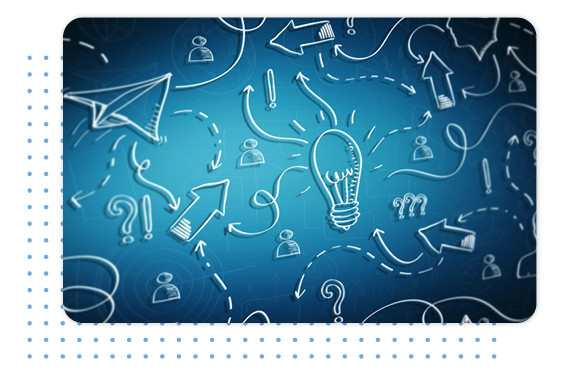 Import and re-use important data and data structures to jump-start your project.
Improve your screens, model your business processes and finish your application.
In a modern cloud environment of your choice, on-premise or in a hybrid configuration.
ALTERNATIVE TO LOTUS NOTES OR HCL NOTES
Applications that grow with your organization
Ultimately, organizations with Lotus Notes or HCL Notes applications all face the same challenge: how do we make sure our applications can keep up with a rapidly changing world? It's critical to find the right technology before investing massive amounts of time, money and resources. Thinkwise provides the technology to ensure that your application will always remain technologically up to date.

So how does Thinkwise differ from Lotus Notes or HCL Notes?
Always up-to-date

Authorization and Permissions

Flexible test database

Easily migrate your applications

Integration
Gone are the days of technologically obsolete software
With Thinkwise, your applications become technology-independent; you only have to maintain the model. The underlying technology, such as User Interfaces, Service Tiers, and databases are periodically updated for you, without impacting previously built applications. This means that a Thinkwise application will never become legacy in any of these areas and will always remain technologically modern.
Built-in authorization system: no more need for manual programming
The Thinkwise Platform features a built-in authorization system. Many other platforms do not have this part of software development integrated into their systems and has to be programmed manually. Managing and maintaining this properly in the long run is a complex challenge. In addition, it is very easy to create new users, including all associated rights and roles. This is crucial in organizations with many different types of users.

The platform also supports OpenID authentication by default. You can use various OpenID providers, such as Azure AD, Facebook, Gmail, etc. Furthermore, the platform itself can also be used as an OpenID provider, allowing 3rd party applications to use Single Sign-on (SSO) with accounts stored in the Thinkwise Platform.
Rapid & efficient testing
Software development requires a great deal of testing and continuous improvement. The Thinkwise Platform integrates test cases into the model, which means they continue to function properly even after changes to either the data model or the GUI model.

In addition, the Thinkwise development environment lets you automatically generate test cases based on the model.
Modernizing comprehensive systems using the Upcycler
A major added value of the Thinkwise Platform is that it includes an integrated solution for modernizing Lotus Notes or HCL Notes applications. With the Upcycler you can create a first version of a Thinkwise application by simply importing a Lotus Notes or HCL Notes application. The result will obviously not be ready for production just yet, but a significant part of the work will automatically have been done for you.

Normally the input of the Thinkwise Upcycler is a relational legacy database or schema. But Lotus Notes works quite differently. Thinkwise provides ways of resolving this, and the process to Upcycle a Lotus Notes or HCL Notes application roughly consists of the following steps:
Extracting model & data
Importing model
Transforming meta model to Thinkwise model
Deploying the application
Importing legacy data into the Thinkwise application
Integration: the key to a data-driven organization
It goes without saying that software needs to be able to communicate with other systems. Our integrated service tier provides secure access to all desired data and functionality through an open API based on the OData protocol.
The Thinkwise Platform offers extensive integration capabilities such as:
Database connectivity
Web Services
Business Intelligence
Microsoft Exchange
Office and reporting
FAQ
Want to know more about...?
How does Thinkwise mitigate the risk of Vendor Lock-in?
Thinkwise minimizes lock-in to a minimum by offering open standards. We don't have a proprietary programming language and the entire model you build and the database are directly accessible outside the Thinkwise environment. You can use your own cloud or servers and even deploy the business logic to a location of your choice. In the event that you really want to stop using Thinkwise, everything can be saved or reused, including code comments.
Why wouldn't I face the same challenges with Thinkwise in 10 years?
There are several reasons why this will not happen. The main reason is that the platform itself is built with the platform, just as a 3D printer prints the next, better version of a 3D printer. This means that just like your applications, the platform itself will never become technologically obsolete, so it will not become legacy itself.
The #1 low-code platform for your digital transformation
Thinkwise offers the only low-code platform specialized for realizing large and complex enterprise software. It enables you to deliver solutions at least ten times faster than with traditional software development. Replace and prevent legacy software with applications that automatically stay modern.

Eliminate legacy software, clean up your back-log in no time, and make your organization flexible again with software that seamlessly integrates with your business, but is easily adaptable - even after implementation.
The #1 low-code platform for core systems