Children are the future
It's important that children can grow up with plenty of opportunities for self-development. This is not a given for all children.
The Thinkwise Foundation aims to be a positive contribution to the lives of underprivileged children.
CORPORATE SOCIAL RESPONSIBILITY
What is the Thinkwise Foundation?
The Thinkwise Foundation is an initiative by Thinkwise in Apeldoorn and was founded in 2015. Thinkwise is aware of its social position and recognizes its responsibilities in terms of People, Planet and Profit.
The Thinkwise Foundation is our way of giving back to society and fulfilling more than just an economic and social role.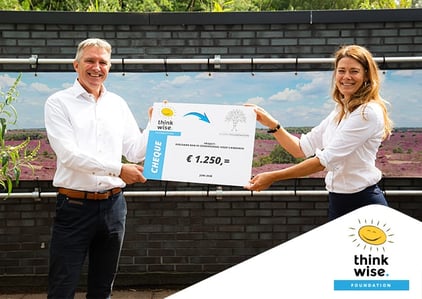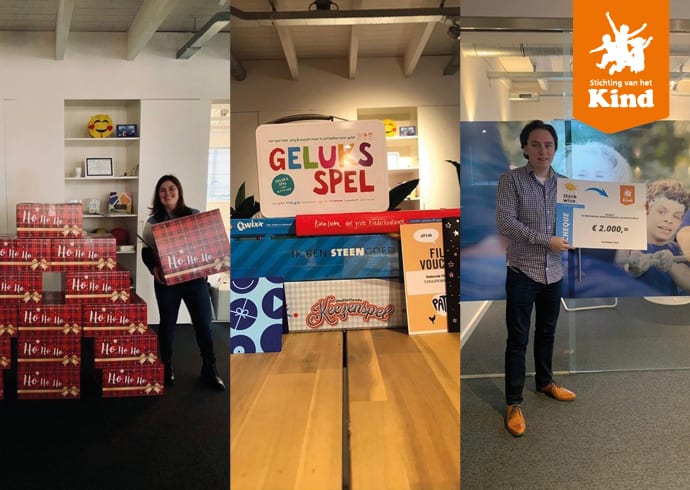 POSITIVE FUTURE
How did the Thinkwise Foundation come to be?
Since the foundation of Thinkwise in 2002, sales and results have been increasing each year. Many people contributed to this fine result. Together, a decision was made that Thinkwise also wants to make a financial contribution to society through supporting charity. For Thinkwise, this is one of the pillars of corporate social responsibility.

How does the Thinkwise Foundation work?
Every year, one or more charities are selected that are supported through donations. These are charities aimed at creating a brighter future for underprivileged children. The donations come from Thinkwise's net profits, employee contributions, or are generated during events that were organized with the goal of generating funds. The Thinkwise customer days and other events also incorporate the Foundation. We try to direct the necessary attention to children who can use little extra help from our Foundation.
What can I do to help?
As a Thinkwise customer or partner, you can of course sponsor specific events by donating money to the Thinkwise Foundation. If you want, you will receive an honorable mention on the Thinkwise Foundation website. Relations can also become part of the free publicity surrounding the presentation of donations to charity. Relations' employees can also participate in the event.
Donations can be made out to: IBAN NL10ABNA0629949905 made out to Thinkwise Foundation
Thinkwise Foundation
Ovenbouwershoek 9
7328 JH Apeldoorn
RISN: 855119251
For questions, sponsorship requests or more information:
CONTACT US
Financial accountability and other information:
Thinkwise Foundation Bylaws


Thinkwise Foundation ANBI Status


Thinkwise Foundation Annual Account 2020