THE COMPANY
About Thinkwise
OUR MISSION
Free the world of legacy software.
Our ultimate goal is to free organizations worldwide from legacy software. We do this by using our platform to eliminate legacy software and offer a new alternative to traditional software and custom software. Low-code applications that are easily adaptable and never become legacy.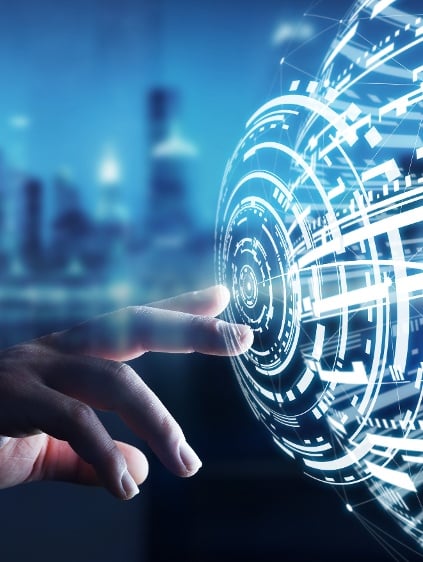 OUR VISION
Modernize the core.
Rather than bolting on thousands of apps to rigid legacy back-office systems, we believe that these old back-office systems themselves should be modernized. Replaced by modern, flexible core business software that adapts itself to your company, instead of the other way around.
OUR CORE VALUES
These are our guiding principles:
Together
Transparent
Innovative
Result-driven
IN THE BEGINNING...
Thinkwise was founded by Robert van der Linden and Victor Klaren in 2002 with the philosophy to build a platform that could never turn into legacy. This also applies for the end applications built with the Thinkwise platform. This was done by separating the technology from the business logic. Contrary to other low-code providers, the platform allows its customers to completely replace large legacy systems along with most of its peripheral applications and shadow IT.
PLATFORM DEVELOPMENT AND VARIOUS ENTERPRISE PROJECTS
Ever since its inception, the Thinkwise Platform itself has been used to create new versions of the platform. Think of it like a 3D printer printing a better 3D printer! Each iteration added more features and implemented feedback from developers and our customers.
During this time we carried out many low-code implementation projects at companies such as Holland Pharma, Antea Group, Royal Huisman and many more.
CORE SYSTEM FOR VDL
The international industrial family business VDL chose to modernize its core systems with the Thinkwise Platform. The existing legacy ERP software of VDL was modernized and extended using the Thinkwise Platform. The new low-code ERP was then implemented at over 40 factories nationwide and is ready for further national and international growth.
EXPANSION
Thinkwise opens offices in Eindhoven and Rotterdam. Through the presence of an office in these cities, we aim to achieve better accessibility for our customers and also attract new talent from these regions.
A NEW HOME
Moving into a new office building on the Ovenbouwershoek in Apeldoorn. The new headquarters offers approximately 1,900 square meters of additional office space, which provides ample room for further expansion of the organization.
A NEW STRATEGY
A new phase in the history of our company, with a shift in focus on building new partnerships and international growth.
In the coming years, Thinkwise wants to grow into a leading internationally operating low-code platform supplier.
HEADCOUNT MILESTONE
We welcomed our 150th employee! The milestone of 150 employees was achieved due to the enormous growth. We are pleased with this growth and it is unlikely to stop because further expansion is already being planned.
GROWTH ACCELERATION
Thinkwise accelerates international growth with investors De Hoge Dennen Capital and Arches Capital. We announced the sale of a majority stake to De Hoge Dennen Capital and Arches Capital.
THE PEOPLE
Meet our management team:
The #1 low-code platform for core systems