CUSTOMER CASE: Florensis
Florensis achieves sustainable automation of its business processes with Thinkwise
Florensis, an innovative breeder and supplier of young plants, has developed a modern IT system using the Thinkwise Platform. This system automates the logistic planning and increases the company efficiency and sustainability, which safeguards its competitive position and future.
Fill out the form to receive the full customer case, or read the highlights of our collaboration below.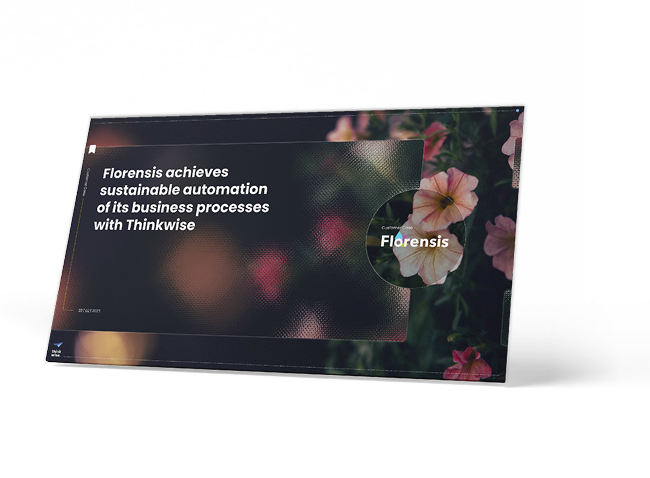 Solution for dynamic processes
Creating a completely new sustainable application foundation, using the Thinkwise Platform. Florensis aims to automate greenhouse planning,which involves distributing young plants to different greenhouses and production sites.
AI and Machine Learning
A smart algorithm was developed together with an AI specialist from Thinkwise. The objective was to use the knowledge that was previously in Excel spreadsheets and in the heads of our planners to extensively automate the planning process.
Competitive advantages
Due to a scalable, agile and flexible application landscape, Florensis can now respond very quickly to changes in the market or in the company.
TESTIMONIALS
What Florensis says about working with Thinkwise:
The #1 low-code platform for core systems