CUSTOMER CASE: Aartsen
Aartsen builds a completely new core application with Thinkwise
Every day Aartsen ensures that their range of fruit and vegetables finds its way from around the world to their customers. Aartsen calls this 'nonstopfresh'. This delicate, international process with fresh products was supported by a customized AS/400 ERP system. And that was due for replacement. Aartsen decided to completely redevelop this core application from scratch using Thinkwise.
Fill out the form to receive the full customer case, or read the highlights of our collaboration below.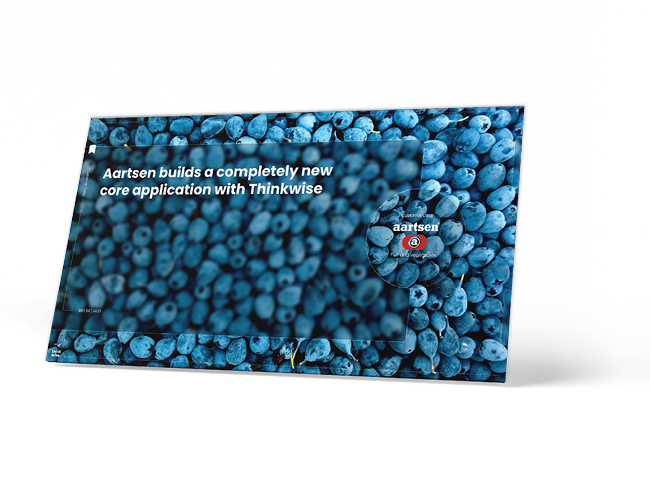 Real-time data
Due too the new core application, employees can now see all the data in real-time, without interruptions.
Better insights
Aartsen now has much better insights into all operating processes, from purchasing to invoicing.
Improved effciency
Much more customized functionality and the new core application provides possibilities to plan ahead.
TESTIMONIALS
What Aartsen says about working with Thinkwise:
The #1 low-code platform for core systems