Kinderen zijn de toekomst
Het is belangrijk dat kinderen vrij kunnen opgroeien met voldoende mogelijkheden om zich te ontwikkelen. Dit is niet voor alle kinderen vanzelfsprekend. De Thinkwise Foundation wil een positieve bijdrage leveren aan het leven van kansarme kinderen.


MAATSCHAPPELIJK VERANTWOORD ONDERNEMEN
Wat is de Thinkwise Foundation?
De Thinkwise Foundation is opgericht in 2015. Thinkwise is zich bewust van haar maatschappelijke positie en onderkent haar verantwoordelijkheden op het gebied van People, Planet en Profit.
Met de Thinkwise Foundation willen wij iets voor de maatschappij terug doen en niet enkel een economische en sociale functie vervullen.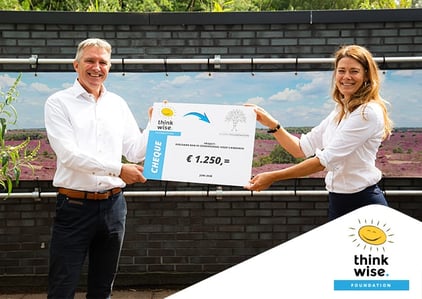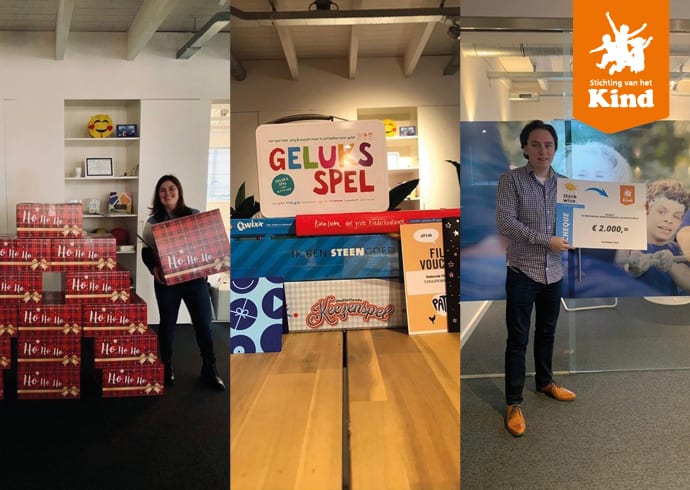 POSITIEVE TOEKOMST
Hoe is de Thinkwise Foundation ontstaan?
Sinds de oprichting van Thinkwise in 2002 nemen de omzet en het resultaat elk jaar verder toe. Aan dit mooie resultaat hebben heel veel mensen hun bijdrage geleverd. Samen met hen is besloten dat Thinkwise ook financieel wil bijdragen aan de maatschappij door het steunen van goede doelen. Voor Thinkwise vormt dit één van de pijlers van maatschappelijk verantwoord ondernemen.

Hoe werkt de Thinkwise Foundation?
Elk jaar worden één of meer goede doelen geselecteerd die met donaties worden gesteund. Dit zijn goede doelen gericht op het creëren van een betere toekomst voor kansarme kinderen. De donaties zijn afkomstig uit de nettowinst van Thinkwise, bijdragen van medewerkers of worden gegenereerd tijdens evenementen die zijn georganiseerd met het doel om fondsen te werven. Ook de Thinkwise klantendagen en andere evenementen zijn een onderdeel van de Foundation. Wij proberen de nodige aandacht te geven aan kinderen die een steuntje in de rug kunnen gebruiken van onze Foundation.
Wat kan ik doen om te helpen?
Als Thinkwise klant of partner kan je natuurlijk specifieke evenementen sponsoren door geld te doneren aan de Thinkwise Foundation. Indien gewenst, krijg je een eervolle vermelding op de website van de Thinkwise Foundation. Relaties kunnen ook deel uitmaken van de publiciteit rondom de uitreiking van donaties aan de goede doelen. Medewerkers van relaties kunnen ook deelnemen aan het evenement.
Doneren kan op: IBAN NL10ABNA0629949905 t.n.v. Thinkwise Foundation
Thinkwise Foundation
Ovenbouwershoek 9
7328 JH Apeldoorn
RISN: 855119251
Voor vragen, sponsorverzoeken of meer informatie:
NEEM CONTACT OP
Financiële verantwoording en overige informatie:
Statuten Thinkwise Foundation
Thinkwise Stichting ANBI Status
Thinkwise Foundation Jaarrekening 2020