PARTNER - EsperantoXL
Unique business processes
Since 2002 EsperantoXL has focused on the development of smart software solutions. By simplifying processes we bring speed to organizations.

We build innovative applications that optimize our customers' operational processes, we integrate these seamlessly into existing IT environments and take final responsibility for a continuous availability. Our team consists of technical business experts, who look critically at how our solutions really add value before we implement them.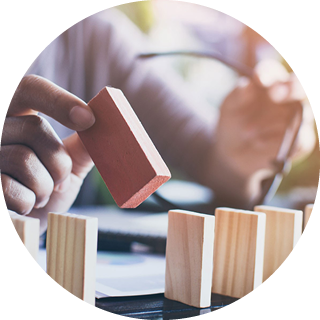 COLLABORATION
With Thinkwise you can develop enterprise software much faster
Various customers of EsperantoXL are still using outdated enterprise IT systems. For these customers, the company develops software solutions that open up modern technological possibilities as a layer above them, including speech technology and Optical Character Recognition (OCR). With the Thinkwise Platform, it is now possible to gradually replace these obsolete enterprise IT systems.
CUSTOMER CASE
A sustainable partnership is the best kickstart for digital innovation
A sustainable partnership ensures that customers can expect innovative, quality solutions and achieve their digital transformation objectives. But how do partnerships become successful? In this video, EsperantoXL shares their journey towards a sustainable partnership with Thinkwise. Achieving and maintaining a successful partnership is a mutual effort. Discover how we work together and make sure we achieve our shared goals.
The #1 low-code platform for core systems