LEGACY RENEWAL FOR CORE SYSTEMS
Chief Information Officers
Outdated core systems are holding back business. Legacy software is unable to keep up with change, especially in times of disruption. The consequences of this are far-reaching. Your organization's competitiveness might be at risk. Not being able to comply with governance or compliance rules due to outdated software can also have serious implications.
Meet Thinkwise; a low-code platform specially developed for complex business-critical systems. Not only suitable for companies with their own development team, but also for software vendors and system integrators who develop and deliver software to their own markets!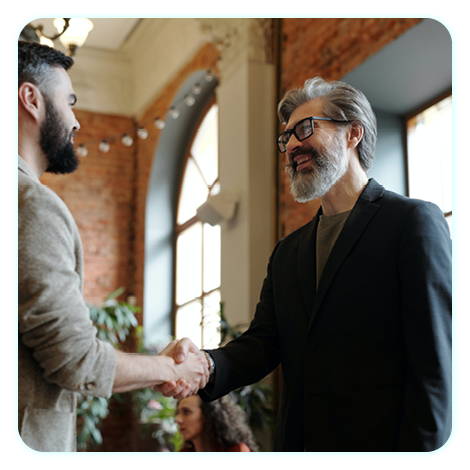 Modernize the core
Thinkwise is the only low-code platform specialized to handle large, complex applications. Think thousands of users, millions of records, and deployment across multiple continents.
Reduce Time-to-market by 50%
Independent research shows that Thinkwise offers the highest productivity of any low-code platform. This significantly reduces the time-to-market of new products and services.
Future proof
Applications built on the platform are independent from underlying technology so this will be the last time you need to rebuild your solution.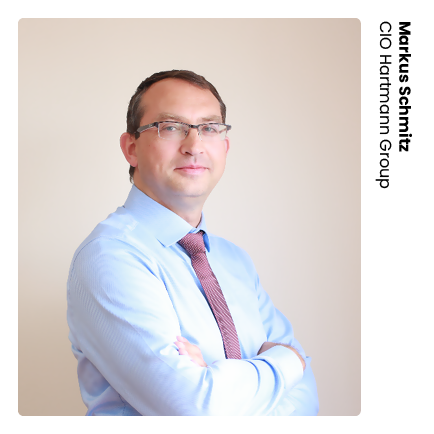 What our customers say:
" The advantage of Thinkwise technology is that programmers can implement complex calculations and logics, such as those required for our Payroll System, at a very high level of abstraction - without having to manually write lines of code. Other low-code providers often fall short of such complex requirements. "
- Markus Schmitz, CIO at Hartmann Group
Reduce Time-to-market by 50%
Development lead times will be at least 10 times faster compared to a previous situation. The increase in productivity over traditional programming languages such as C# or Java is unprecedented, even compared to other low-code platforms. This has been established by independent research from research firm QSM.
Because its possible to model the software, you will no longer need to write millions of lines of code. As a result, the focus of your development team can shift from maintenance to innovation.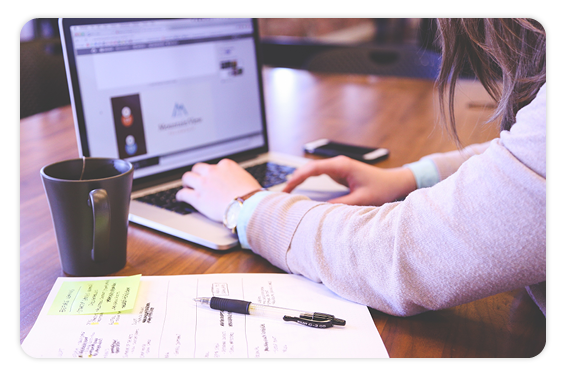 Future proof
Within the application, the front-end (the user interface) is technically decoupled from the back-end (the database and application software). As a result, the system will no longer become technologically obsolete and no new legacy software is created. In this way you have a future-proof solution!
Compare this to the case that you decide on a fully custom solution. You can be sure that when the code is delivered, you have effectively created yet another legacy system. The alternative is to opt for a standard software suite. This may sound like a viable option, but the reality is that promises of flexibility are rarely kept. This is why applications built on the Thinkwise Platform are made independent from the underlying technology.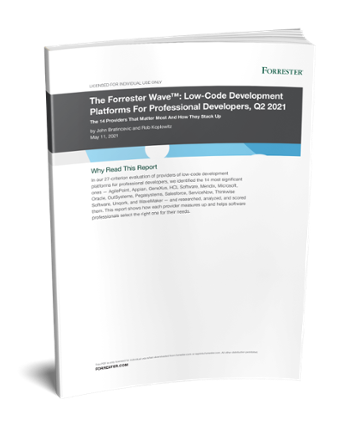 Get your free copy of the Q2 2021 Forrester report on the 14 vendors that matter most in the low-code vendor market.
Seamlessly convert new propositions into tailored solutions.
Model comprehensive enterprise applications that seamlessly integrate with your business processes.
Thinkwise makes traditional software development challenges a thing of the past and enables rapid application development with only minimal technical expertise required. Since the software never becomes technologically obsolete, you avoid building future legacy systems.
The #1 low-code platform for core systems