THE #1 LOW-CODE PLATFORM FOR YOUR DIGITAL TRANSFORMATION
Thinkwise Low-Code Platform
It will be the driving force behind your digital transformation. Thinkwise provides the only low-code platform specialized in the realization of large-scale business software. You will be able to deliver solutions at least ten times faster than with traditional software development. Leverage the platform to replace and prevent legacy software with applications that are a perfect fit for your business and automatically remain technologically up-to-date.
Clear out your back-log in no time and decommission legacy software, making your organization flexible once again. You can do this by creating software that integrates seamlesslly and remains easily adaptable, even after implementation.
A PERMANENT ADVANTAGE OVER YOUR COMPETITION
Why choose the Thinkwise Platform?
This will provide unprecedented freedom and agility for your organization, which are vital in order to survive disruption in your market. It enables you to create software that is a perfect fit for your business at breakneck speed. Even compared to other low-code platforms, developing with the Thinkwise Platform is incredibly fast. In fact, you'll easily be more than 10 times faster than using traditional programming languages such as C# or Java when using Thinkwise. And perhaps the best part is that your new software will always remain technologically up-to-date and therefore never has to be rebuilt!
Modernize existing software
Designed for comprehensive and complex enterprise applications
Infinite technological lifespan
Efficient agile collaboration
Unprecedented adaptability
Full integration with your IT landscape
POWERFUL FEATURES
The Thinkwise Platform consists of six unique components:
Software Factory

Intelligent Application Manager (IAM)

Graphical User Interfaces (GUIs)

Indicium Service Tier

Upcycler

Learn & Support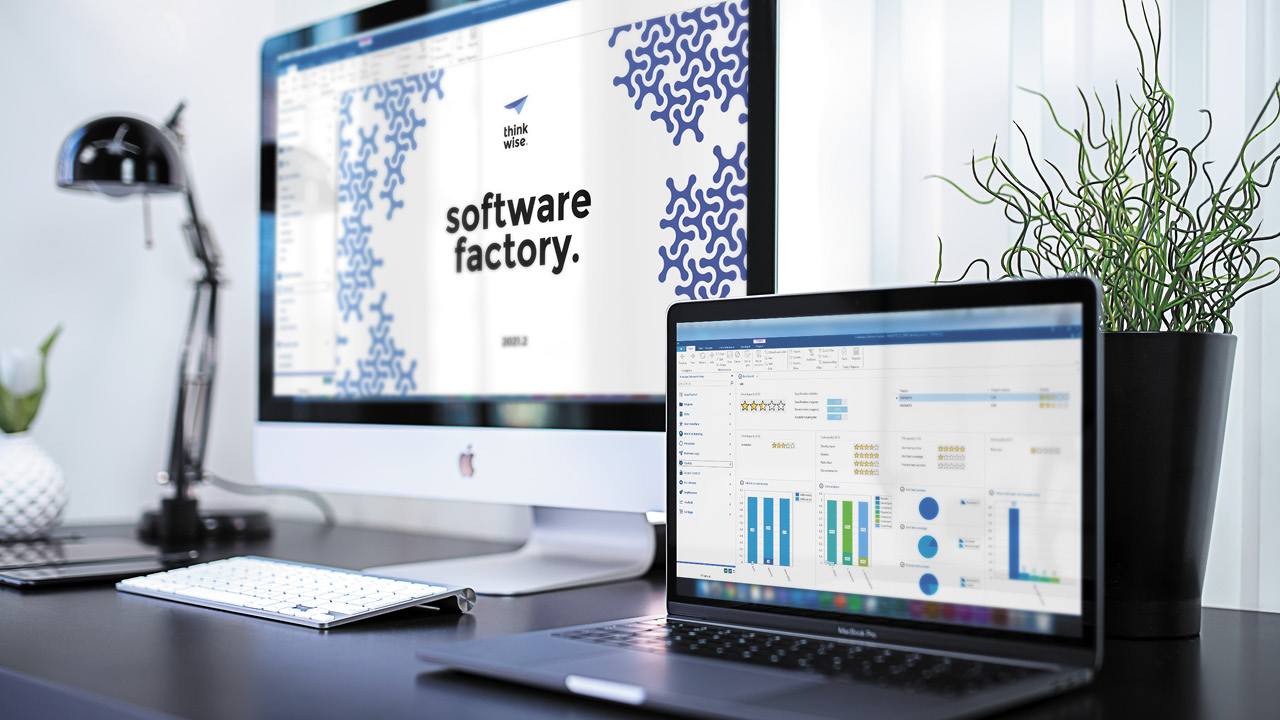 Designed for creating large-scale and complex applications
The Software Factory is the development studio in which you design all visual models and processes. This enables you to create the digital blueprint that the platform uses to realize your application.
At Thinkwise, we believe that true digital transformation starts with modernizing the heart of the application landscape. Not building yet another app or portal like other low-code platforms, but really addressing the core of the issue. Simply put: Thinkwise was designed for large enterprise applications. Companies like VDL have preceded you and used Thinkwise to replace their legacy ERP solution for 38 subsidiaries within 3 years. All of this with a project team of less than 7 FTE.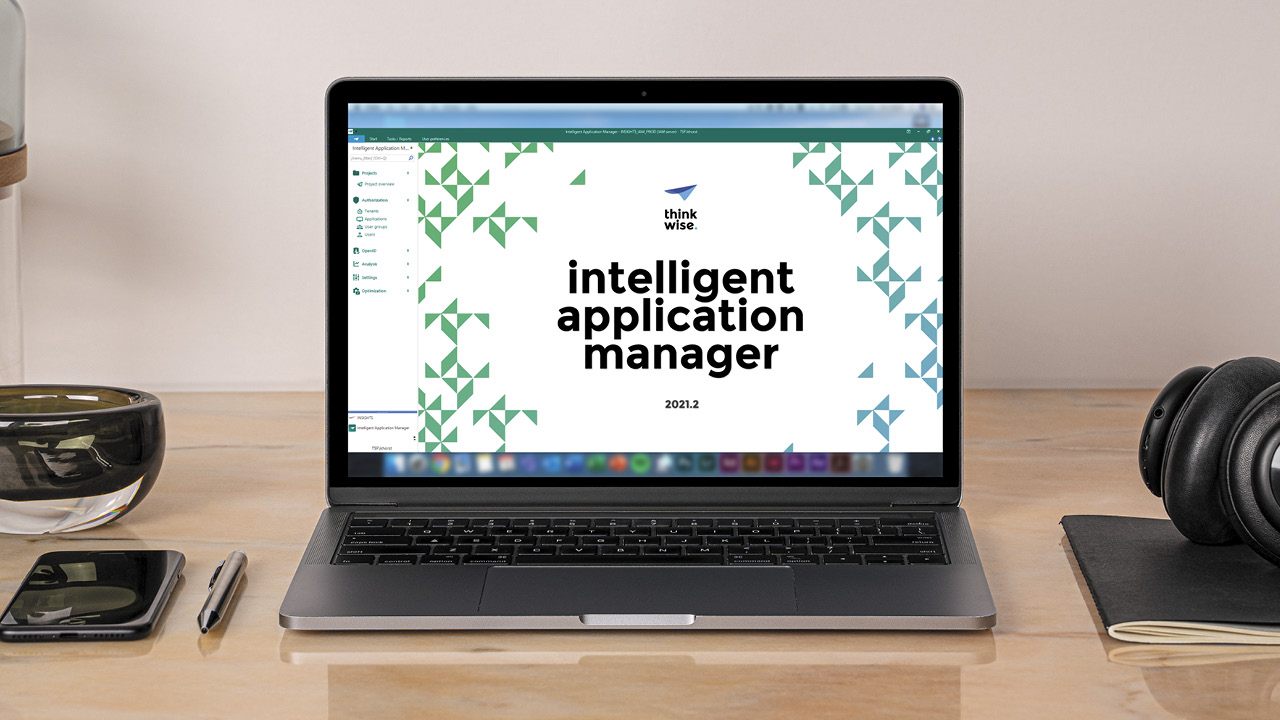 Deliver a secure and personalized experience for each user
With the help of the Intelligent Application Manager, applications are provided with authentication, authorization and user preferences. The Thinkwise Platform's runtime components interpret the model from the Intelligent Application Manager along with the authorization settings and user preferences.
This allows the user to be presented with an application that is precisely tailored to their role and rights. As a result, the Thinkwise Platform gives you full control over how, where and by whom the applications you create are used.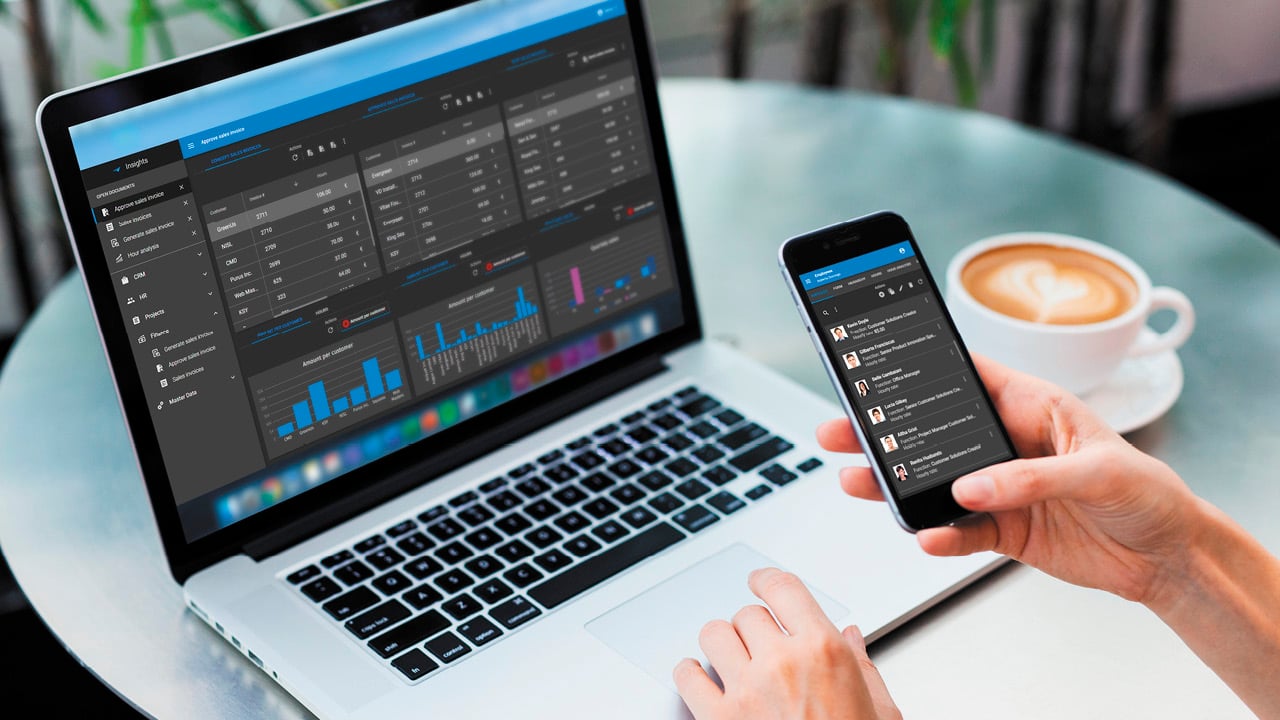 Run-time built, multi-language and available on all devices
The Thinkwise platform is directly available on Windows, Web and mobile devices such as smartphones and tablets. All GUIs have a wide range of features and are modelled according to the customer's needs. You can easily deploy multiple user interfaces side by side or quickly switch to new technology. This way you can determine which processes are supported with which environment and offer customers or suppliers real-time access to their data through personal portals or apps.
All standard screen elements are available both in Dutch and five world languages: English, German, French, Spanish and Portuguese (Brazilian). In addition, all parts of an application can be translated separately, so that you can make your application available in any desired language without any restrictions.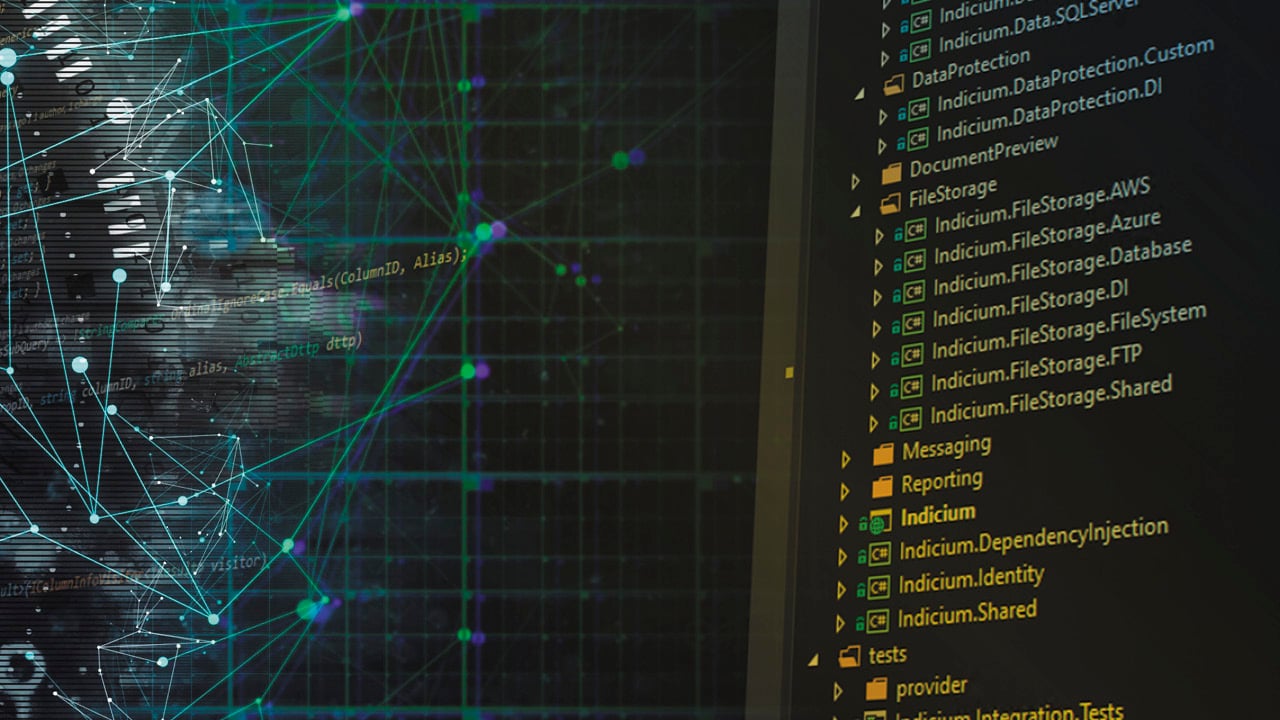 Seamlessly integrate with other applications and systems
It goes without saying that your software must be able to communicate with other systems. Through the integrated service tier, all desired data and functionality can be safely accessed by means of an open API based on the OData protocol.
The Thinkwise Platform offers extensive integration options such as:
Database connection
Web Services
Business Intelligence
Microsoft Exchange
Office and reporting
Rapidly modernize and transform your legacy applications
The Upcycler allows you to convert existing legacy applications to the Thinkwise platform. With this unique feature, you will be able to quickly create a solid foundation and ensure a jumpstart in your project.
The Upcycler will automatically detect any data inconsistencies, so these issues can be resolved immediately. As the data model is derived from your legacy application, the Upcycler is able to automatically transform and import the data from your legacy application into your new Thinkwise application.
The Upcycler supports the modernization of more than 30 legacy technologies.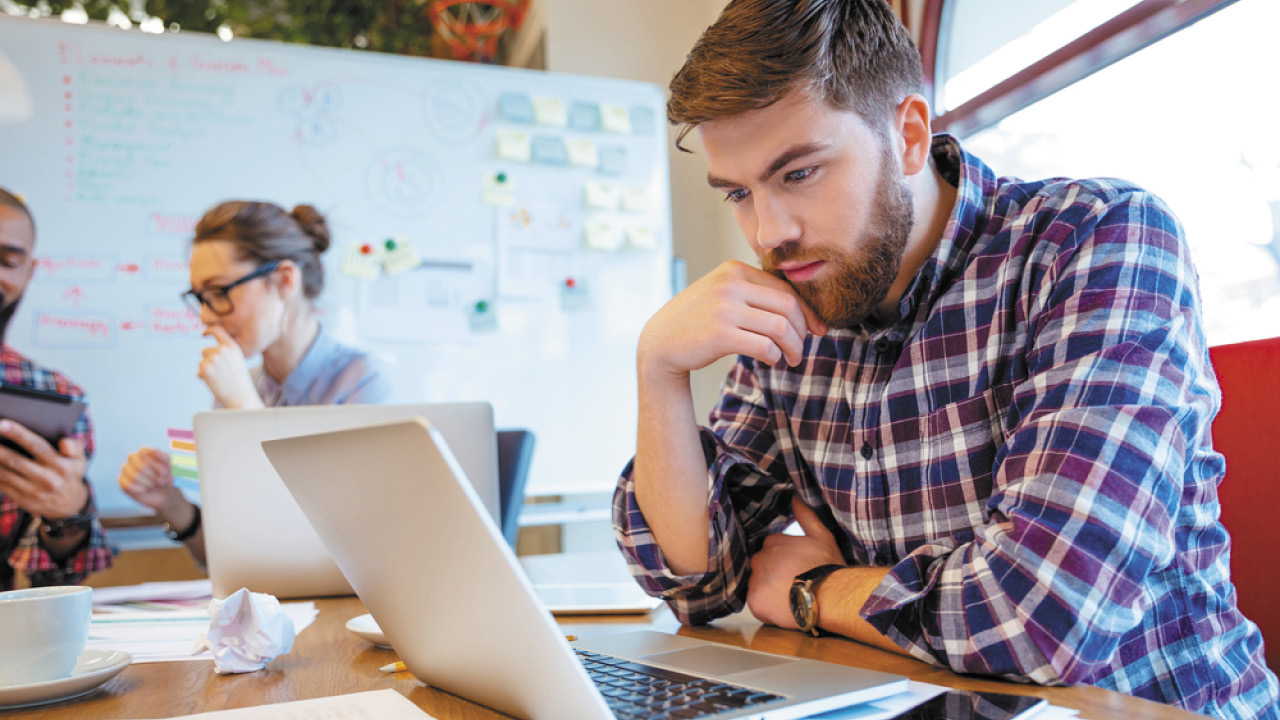 Join a community of low-code professionals
To support everyone who uses the Thinkwise Platform in the best possible way, we offer an extensive Learn and Support environment. This consists of the following components:
Learn
In the e-Learning environment of Thinkwise you can follow courses to learn the thinking behind the Thinkwise platform. In addition to e-Learning for the Thinkwise platform, there are also courses for the T-SQL programming language, Crystal Reports, and project management. The list of courses is continuously expanded with new courses.
Documentation
If you are already working with the Thinkwise Platform and are looking for very specific knowledge about which options are available to set up a screen, for example. You can look up all the possibilities in the online documentation. Online documentation is available for all products within the Thinkwise Platform, including Software Factory (SF), Intelligent Application Manager (IAM), and Indicium.
Community
Find answers, ask questions, and connect with our community of Thinkwise users. Besides other Thinkwise Platform users also the Thinkwise experts are present to answer any question adequately. Furthermore, many blogs are posted in the community about development, new applications such as AI and there is a sub-forum where new ideas for the platform can be posted.
Support
Should you need urgent help, you can contact our support department. They will help you and solve your problem so you can quickly get back to work creating innovative software for your organization.
FAQ
Want to know more about...
For which technologies do you offer an Upcycler ?
We have one general upcycler and for each technology we look at what we can get out of it. We mainly look at the meta data of the application.
The meta-data of the existing application are imported and analyzed. Based on the metadata and automatic optimizations, the platform creates the foundation for your new solution. This can then be fully customized.
After the Upcycle, you can immediately convert your data and have all existing information immediately available in the new solution. This enables you to tackle the core of your problem instead of making minor app-by-app changes at the edges.
How does Thinkwise reduce the risks of vendor lock-in?
The Thinkwise Platform provides support for open programming languages, such as SQL. The fact that you can define crucial business rules and specific functionality in open programming language considerably reduces the risks of vendor lock-in.
How Thinkwise is positioned in the low-code market?
Like many other things, low-code platforms come in all shapes and sizes. But what most low-code platforms mainly do is provide a way to combine information and functions from various other applications into one integrated app. For this reason, low-code apps are often used to fill functional gaps in large software packages or for the development of business dashboards.
However, Thinkwise is designed for large enterprise applications. Companies like VDL have preceded you and used Thinkwise to replace their legacy ERP solution for 38 subsidiaries within 3 years. All of this with a project team of less than 7 FTE.
"Without Thinkwise it would be impossible to build a completely new software solution for our customers within one year. [...] They give us a lot of personal attention and provide us with all the support we need."
"Thinkwise provides us with the means to develop the most perfect ERP software. [...] We can now develop many times faster and at significantly lower costs than before. This gives both Acto and our customers a competitive advantage."
"There is a market shortage of good programmers. [...] Thinkwise offers us an excellent solution because with this low code platform we already save a third of the number of hours we have to spend on programming."
The #1 low-code platform for core systems