Thinkwise Summit 2023 focuses on building sustainable enterprises
---
On October 4, 2023, Thinkwise is hosting its third annual Summit around the key driver of transformation: the realization that 'it takes more than tech to transform'. The event aims to inspire industry professionals on how to build a sustainable enterprise around the core premise that having the right technology in place is key, but also merely the starting point.
Previous editions of the Thinkwise Summit attracted an audience from various countries including Japan, Vietnam, Brazil, Germany, the United Kingdom and more. This year, attendees can look forward to engaging keynote speakers, interactive workshops focusing on technology, business transformation, talent, and culture, as well as insights on building a collaborative ecosystem with both partners and clients.
First Thinkwise Summit Keynote speakers announced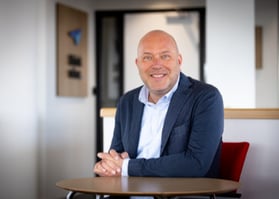 Pieter-Paul van Beek, CEO of Thinkwise: "The issue of legacy software cannot be overstated, and the burden it places on enterprises and governments alike is no longer tolerable. Technology offers us many ways to quickly address these issues. But we find that for businesses and public services to truly transform it is key to do all of this in sync with transforming your talent, culture, and eco-system. Although it may seem surprising for a technology company to adopt a "more than tech" theme, we passionately believe in helping organizations in building sustainable enterprises that are capable of continuous transformation today and tomorrow."
Leda Glyptis, PhD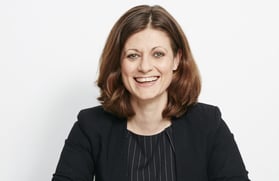 Supporting this never-legacy vision is keynote speaker Leda Glyptis. As a highly accomplished and influential fintech leader, Leda has successfully navigated the challenging landscapes of incumbent banks and technology companies, driving transformation in often resistant and gritty cultures. In her keynote, she will propose adopting a transformation mindset: a permanent set of ways of working that goes way beyond technology. Not change towards a specific end-stage but rather change to optimize for constant change.
Live Hackathon
In addition to the inspirational speakers and workshops, visitors will also be able to see the Thinkwise Platform in action during a live Hackathon. Expert teams from partners and customers will be challenged to design and develop a cutting-edge solution for sustainability issues. Throughout the day, attendees can expect regular updates on their progress and will be able to visit partners at their booths for more information on their approach and expertise.
The Thinkwise Summit promises to be an invaluable experience for business and IT professionals, providing them with the tools, strategies, and inspiration to build sustainable enterprises that thrive in today's dynamic business landscape. For more information about the event, including registration details and the growing line-up of speakers and workshops, visit the event website.