Starcode is new partner of Thinkwise
---
Apeldoorn, 25 February 2022 – Low-code software vendor Thinkwise expands its partner network with the ICT service provider Starcode. Starcode focuses particularly on automating the processes of medium and large companies in the manufacturing sector. The Thinkwise platform forms the basis for the development of core applications (such as ERP and PLM) for these companies.


The Starcode team has a lot of experience in the manufacturing sector. The team has supported many companies with ERP and PLM implementations in recent years. Starcode want to help customers to benefit from fast changes in business processes. The Thinkwise low code platform makes this possible.
Hans Schouten, Starcode founder: "We share with Thinkwise their focus on core applications such as ERP. By combining the Thinkwise platform and their low code technology with our domain and process knowledge, we can provide customers in the manufacturing sector with the best solution for their business processes."
Sandra Ramaker, senior partner manager at Thinkwise: "We are very pleased with this cooperation with Starcode. With their knowledge and expertise we can provide the manufacturing sector with even more attractive solutions. Their specialization and knowledge of this market together with the Thinkwise Platform form the ideal combination to assist large enterprises in the manufacturing sector to resolve a large technological debt and implement modern cloud software in its place."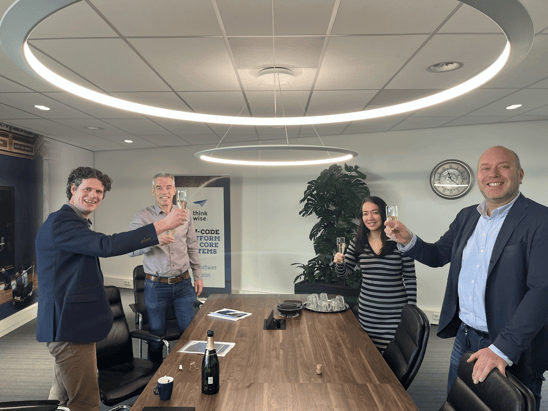 About Starcode
Starcode was founded from Schouten Technology in 2021, and has its head office in the Netherlands. Starcode delivers customized core applications for ambitious process improvers in the manufacturing and wholesale sectors. Starcode also automates numerous processes with the help of RPA.