PARTNER - Klippa
Automated document processing solutions.
Established in 2015, Klippa is on a mission to revolutionize administrative processes by harnessing the power of cutting-edge technology. Our expertise lies in leveraging machine learning and OCR to drive operational efficiency and elevate your organization's capabilities. Over the years, Klippa has garnered the trust of over a thousand satisfied clients. Today, our international team of 70+ professionals operates from offices located in Groningen, Amsterdam, Hamburg, and Brasov.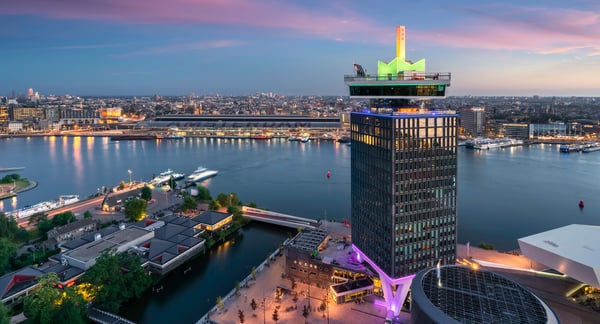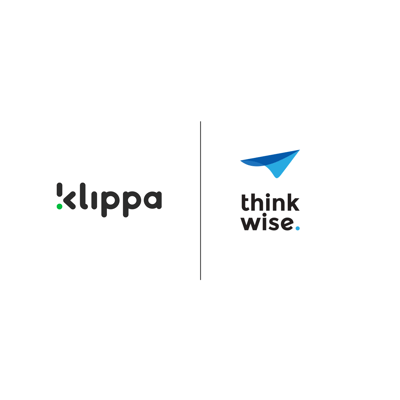 COLLABORATION
Process Unstructured Data with Klippa and Thinkwise
Thinkwise empowers you to build software applications that are integral to your core business operations, including critical functions like file and document management. We've joined forces with Klippa to streamline and automate these processes, making your business operations more efficient and effective.
Simplify your work by automating document processing with Klippa. Klippa excels in digitizing and streamlining tasks related to invoice processing and expense management. Furthermore, their expertise extends to extracting information from various documents, such as contracts, passports, and bank statements.
How does Klippa's OCR software work?
Experience the seamless extraction of unstructured data with AI-powered OCR software. Witness how the Thinkwise Platform, in collaboration with Klippa, simplifies document workflows through four effortless steps.
Step 1: Upload your documents

Step 2: Image to text (OCR)

Step 3: Response from API

Step 4: Thinkwise App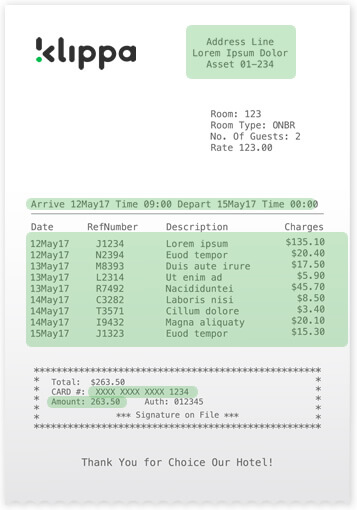 Send documents to Thinkwise's Platform
Configure an HTTP connector within the Thinkwise Platform and create a workflow to transmit documents containing unstructured data, like PDFs or scanned files, to the Klippa API.

You have the flexibility to send the document either cropped or in its original uncropped format with the background. In the case of an uncropped submission, the Klippa API will automatically handle the cropping process for you.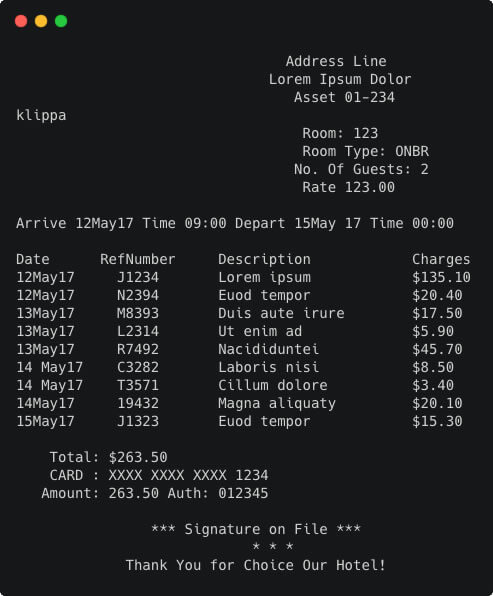 Image to text using OCR
Upon submission of documents or images, they undergo automatic conversion into TXT files. This transformation leverages OCR technology to extract text from the uploaded documents, although the extracted text is not yet organized or structured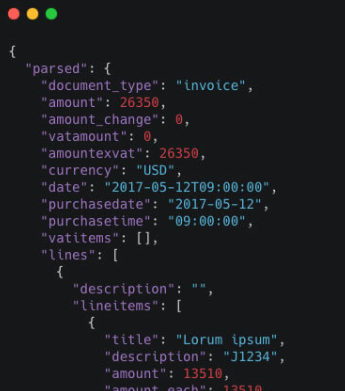 Getting a response from the API
The Klippa Parser proceeds to take the OCR-extracted text and employs artificial intelligence to transform it into well-structured JSON data. This organized data is subsequently generated as output from the Klippa API and transmitted to the corresponding connector in Thinkwise Indicium, the integrated service tier of the Thinkwise platform.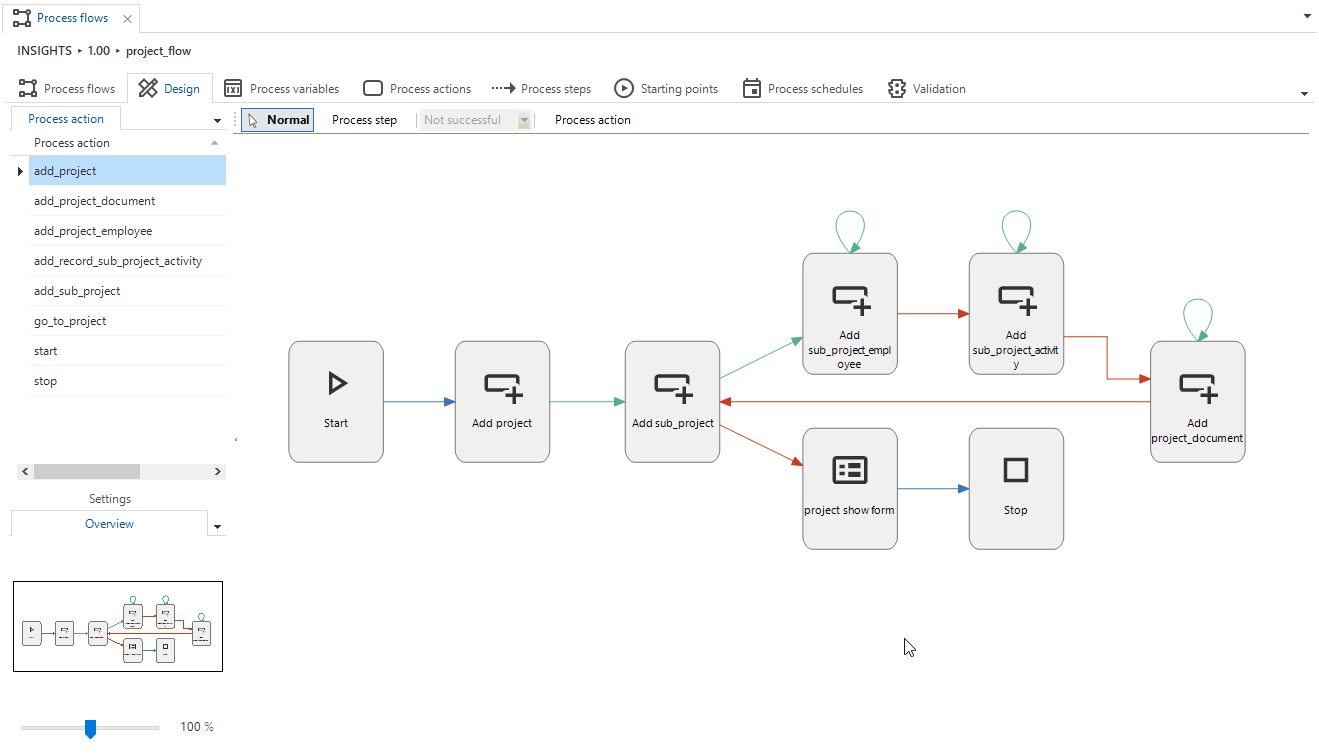 Process data in your Thinkwise App
Within the Thinkwise platform's development studio, known as the Thinkwise Software Factory, various avenues are available for handling the freshly acquired structured data. For instance, developers can employ standard JSON conversion within process flows to seamlessly store the data in their preferred database.

Through the partnership of Thinkwise and Klippa, this approach enables the swift processing of numerous documents and files, such as invoices and emails, without manual intervention.
The Benefits of Automation with Klippa and Thinkwise
Reduce cost
Reduce expenditures associated with document processing and eliminate the need for manual data entry duties.
Always up-to-date
Maintain agility through Thinkwise's technology-independent applications combined with Klippa's OCR capabilities.
Increase productivity
Integrate Klippa's OCR with Thinkwise to cut development time by up to 50%.
Scale your business
Effortlessly adjust the scale of your operations without affecting your workforce.
The #1 low-code platform for core systems