Summer school for 5 primary school children
---
The Bobbie Foundation receives 1,250 euros from the Thinkwise Foundation. With this donation, the Bobbie Foundation can allow 5 children from the municipality of Apeldoorn to participate in the summer school. During the summer holidays, children from vulnerable families, who have fallen behind at school partly due to the corona crisis, work on their school education. They receive 1 on 1 lessons in Dutch and arithmetic in a pleasant atmosphere. After the summer holidays they are ready for the new school year and the delay has been updated.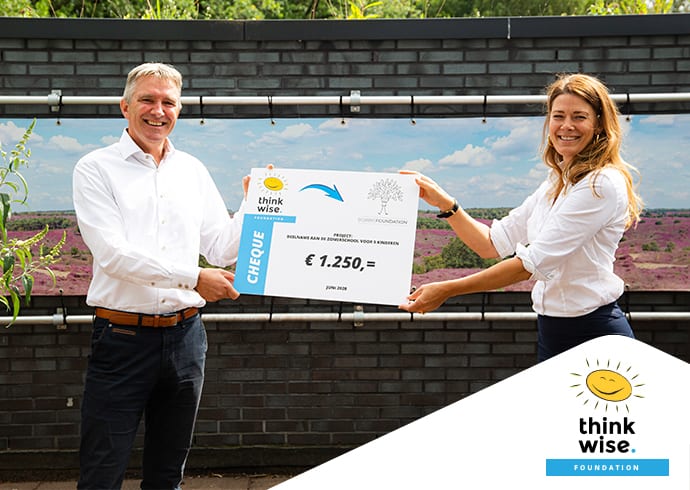 Lianne Tijmes, Bobbie Foundation, receives the cheque from Robert Schildkamp.
Bobbie Foundation
The Bobbie Foundation supports children aged 0 to 17 in families in the Netherlands. For this they work together with the Leergeld Foundation.
Thinkwise Foundation
The Thinkwise Foundation was founded in 2015 and wants to improve the joy of living for underprivileged children by supporting charities aimed at children.