A BRIEF INTRODUCTION
What is Low-Code?
Low-code is the answer to the traditional challenges that occur during software development. By defining and designing software in a graphical manner, instead of programming millions of lines of code, it becomes possible to build manageable and fast applications that exactly align with the working methods within your company.
Being able to anticipate and react to developments in the market or the changed requirements of your customers is of vital importance in this digital age. Software should not be an obstacle for process improvement and innovation; on the contrary it should encourage it. But traditional software development is manual work and therefore error-prone and expensive. In addition, due to the long duration of a project, the software is often already outdated by the time you start using it.
FUTURE OF ENTEPRISE APPLICATIONS
Why go Low-Code?
Traditional software development involves manual activity, and is therefore error prone and expensive. Furthermore, due to the length of time required for a project the software has often already become outdated by the time it is installed. Low-code does away with traditional software development and ensures unprecedented high productivity. Low-code can be deployed in many different ways; from developing simple apps to full ERP systems for large companies.
Modeling software instead of writing programs makes it far easier for the business to become fully engaged and even cooperate on creating the solution! The benefit for the IT specialist is that it removes repetitive and often boring tasks, so that they can focus on the unique functionality that actually creates added value for your organization. Results are quickly visible and it connects the business and IT.
Projects that previously lasted months or years can be carried out in a fraction of the time with low-code. And this speed is also maintained after you implement the software! You no longer have to wade through a quagmire of code and worry about interdependences. You change the model and the application is automatically modified.
A low-code platform gives you the opportunity to make complex applications and projects manageable. You can also get rid of "shadow IT". Low-code software has built-in security features and data is stored correctly in the right place in the cloud or on-premise.
DISCOVER THE DIFFERENCES
Low-code apps versus Low-Code for core systems
The deployment of Low-code has many benefits. However, the manner in which you deploy it and what you want to use it for determines which platform is best suited for your organization. There is a major difference between the development of a timesheet app and a fully comprehensive ERP system. Most Low-code platforms only focus on adding apps to a (legacy) core system. On the other hand, low-code for core systems enables you to build an application that actually replaces the traditional core system. In this respect, the Thinkwise Platform has a unique focus. Using the Thinkwise low-code platform, you can create sizeable business applications that seamlessly integrate with all your business processes.
Core Systems versus Apps

Productivity

Always technologically up-to-date

Modernize legacy systems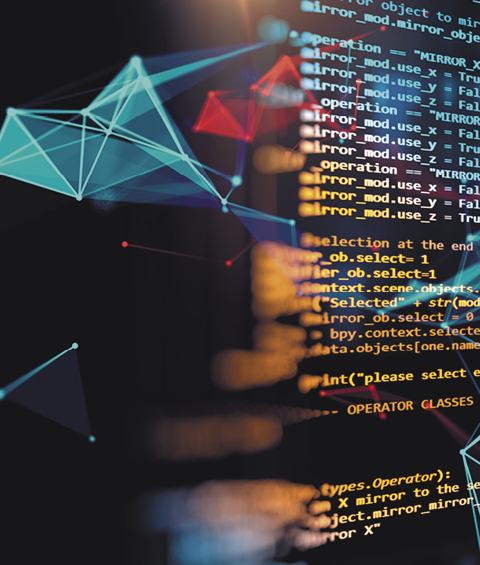 Creating simple web apps versus large-scale business software
When building software in low-code, it is important to think about the goal. Do you want to build large-scale business software? Or do you want to create simple web apps with limited functionality?
Most low-code platforms are deployed to develop apps and solutions that are supplementary to a (legacy) ERP system. This solves the pain, at least temporarily, but there is a danger that soon you will not only have an outdated core system to maintain but also hundreds or thousands of low-code apps with associated links.

Therefore, there are also other low-code platforms that focus on these "core" applications. By this, we mean for example applications for inventory management, production, logistics, or even a complete electronic patient file. This requires different knowledge: it is not the business that develops these kinds of applications, but IT professionals.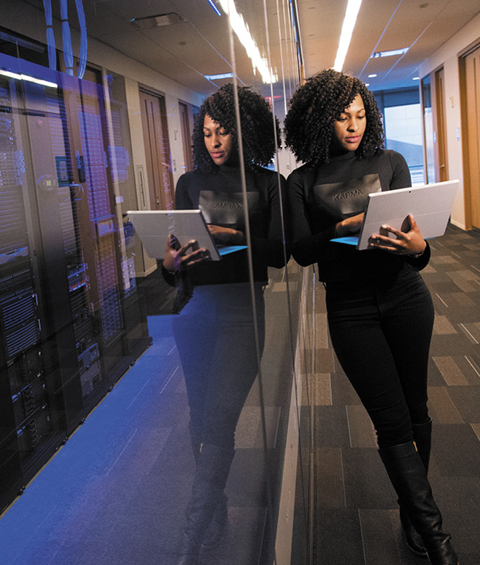 Discover 10 times faster with low-code for core systems
Both Low-code for apps and Low-code for core systems offer a solution for the problem: the slow delivery speed of business applications. With a low-code platform, programming is limited to a minimum and a lot of functionality no longer needs to be developed from scratch. Unlike thousands of lines of code, the models are very easy to modify and automatically know the interdependencies.
The Thinkwise Platform provides the highest software development productivity, even for large and complex projects. This is also clear from independent research carried out by QSM. This not only applies during the development process, but also after going live. The models are easy to modify and they automatically identify any mutual dependencies. The user interfaces, database, and services are automatically modified after a change of the model.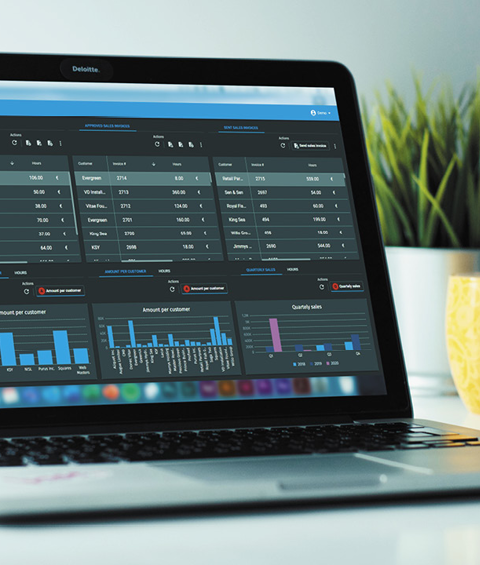 Software with an infinite lifespan
More and more companies are becoming aware that low-code business software could be a solution to their legacy problem. However, applications that are built with low-code platforms will also become obsolete. The Thinkwise platform is an exception.

Applications built with Thinkwise are completely independent of technology. You deploy them on a platform of your choice, for example in the cloud as a mobile app, but next year you can simply switch to the newest technology.

Thinkwise users from the very beginning have never had to rebuild their applications in the past 20 years. They seamlessly survived different technologies. They went from Visual Basic in 2002, to C#, to ASP.NET, Java, and finally in 2021 to React. This last language will also become obsolete in a few years' time, but Thinkwise guarantees that what has been built will also work in the future, for example voice-activated, User Interfaces. That's how you stay ahead as an enterprise!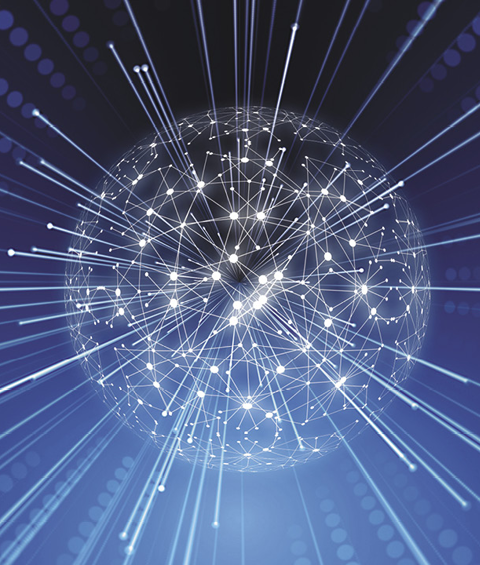 Jumpstart your digital transformation
Unique among the low-code platforms, and very powerful, is the Thinkwise Upcycler. This built-in tool enables you to easily replace obsolete software.
The Thinkwise Upcycler allows you to read in the existing application and derive metadata from it. Items such as tables, references, screen structures, translations, and notifications. Based on this metadata, the platform creates the foundation for the new solution. This way you don't have to rethink everything and create a jump start for your project.
FAQ
Want to know more about...
What the Thinkwise Guarantee is?
Organizations that work with Thinkwise are guaranteed that they will replace legacy software within 12 months with a modern and flexible solution powered by our low-code platform. If not, we will refund the license costs for the first year. Conditions apply, read more about our Guarantee here.
Which technologies we offer an Upcycler for?
The Upcycler supports more than 50 legacy technologies such as RPG, Cobol, Oracle, Uniface, and many more. But also modern technologies such as Salesforce and Microsoft Dynamics or even other low-code platforms such as Bettyblocks can be automatically read into Thinkwise. This is particularly interesting if the applications in those platforms have become too complex, and when there is a need for a low-code platform that can handle large volumes and complexity. In practice, the Upcycler works with 95% of all systems that are submitted to us. Not sure if this is possible for your system? Feel free to contact us for the possibilities.
How does Thinkwise reduce the risks of vendor lock-in?
Thinkwise minimizes the lock-in to an absolute minimum by offering open standards. We don't have a proprietary Thinkwise programming language and the entire model you build and the database are openly accessible outside Thinkwise. You can use your own cloud or servers and you can even deploy the business logic at a location of your choice. If you really want to stop using Thinkwise, everything can be saved or reused, including code comments.
Our extensive integration options?
With the built-in service layer in Thinkwise, you can easily link to any other system. As soon as you start modeling, REST APIs are automatically created for you with which all your data and functionality can be offered to external applications. Importing data is therefore not a problem at all. Standard connectors are available in the platform and the ThinkStore community for frequently used links.
The #1 Low-Code Platform for Core Systems