NO-CODE VERSUS LOW-CODE
What is the difference between no-code and
low-code?
Low-code and no-code are commonly mentioned together in the same sentence. While this is understandable, there are a number of important differences. Both types of platforms aim to reduce manual coding of software, but no-code goes one step further and promises the ability to create software entirely without using code, whereas low-code platforms still employ the use of code.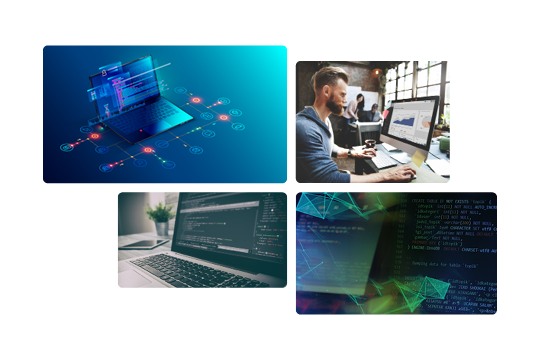 DESIGNED FOR THE CITIZEN DEVELOPER
Development with no-code
No-code is based on the philosophy that "everyone should be able to create software". Every employee could become a "citizen developer". But in practice, making software entirely without code is quite difficult and almost every no-code platform has a scripting or programming language under the hood that users have to fall back on to solve more complex problems.

The desire to better align business with IT is great, but it also presents a number of significant challenges. When employees start developing all kinds of apps, who is going to safeguard data integrity, security and the continued development of these applications? And how do these apps integrate with your core systems and how do you prevent shadow IT from proliferating out of sight of IT management?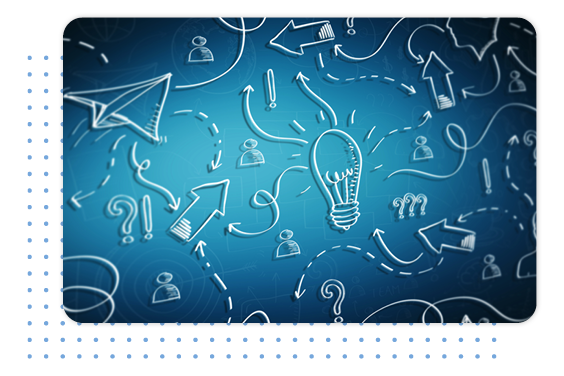 Risk of uncontrolled proliferation of apps
No safeguards for quality and security
Who is responsible for governance?
THE CHOICE BETWEEN NO-CODE OR LOW-CODE
Which solution fits my organization?
Apps versus core software

Business versus IT

Governance
Developing simple apps versus complex business software
No-code is often adopted by the business for creating small applications, like an app for handling maintenance tasks. It allows the business to quickly implement new applications or workflows and the development process is no longer confined to a small group of professional developers.
While no-code is great for creating smaller apps alongside the core system, it is not suitable for developing more comprehensive and large-scale software. That remains the domain of the IT department. That said, even when developing smaller apps, it is important that IT is involved. If IT projects go unnoticed by IT management, you can easily end up with shadow IT. This can result in a patchwork of applications and complexity, which makes it difficult to safeguard business processes.

The majority of low-code platforms, like no-code, are also focused on creating apps and solutions in addition to a core system. Thinkwise has a unique focus within the low-code vendor landscape in this regard. The Thinkwise Platform is specifically designed for developing comprehensive business applications that seamlessly integrate with all your business processes.
The gap between business and IT
Many organizations have been facing a "culture gap" between business and the IT department for years. Collaboration between the two departments tends to lead to some frustration. The IT department costs too much and delivers too little. Business asks the impossible and jeopardizes the stability of systems.
But despite those misgivings, creating alignment is vital to the success of an organization. After all, the business knows what a customer wants and how that relates to the organization. Meanwhile, IT has expertise in areas such as governance, security, and support. Aligning business and IT is essential for successfully implementing innovative technological solutions.

This is why the Thinkwise Platform offers extensive options for co-creation. For example, stakeholders can draw and review their business processes, or contribute to the design of the user interface. IT architects and developers then tackle the agile realization process. A perfect harmony.
Fragmentation of the IT landscape.
An important consideration when choosing no-code is the increased risk of a fragmented architecture. That is because most platforms can't be locally integrated within your own corporate infrastructure.
Furthermore, whether interfaces with any of your core systems are supported by the vendor is not a given. Since apps built with no-code tools are self-contained, the data structure can become a tangled mess. This makes data management and data quality difficult to uphold.
The #1 low-code platform for your digital transformation
Thinkwise offers the only low-code platform specialized for realizing large-scale and comprehensive enterprise software. It enables you to deliver solutions at least ten times faster than with traditional software development. Replace and prevent legacy software with applications that automatically stay up to date.

Decommission legacy software, clean up your back-log in no time, and regain flexibility for your organization with software that seamlessly integrates with your organization, but is easily adaptable - even after implementation.
The #1 low-code platform for core systems