PLATFORM ONDERSTEUNING
Antwoord op al je vragen
Wij bieden verschillende manieren van ondersteuning, zodat jij het maximale uit het platform kan halen.
LEARN
Een uitgebreide e-learning omgeving waarin je kennis maakt met het platform en de low-code vaardigheden van je team aanscherpt.
Volg de videotraining en word binnen no time een Thinkwise expert. Doe examen en haal je certificaat om je kennis met de buitenwereld te delen!
START MET LEREN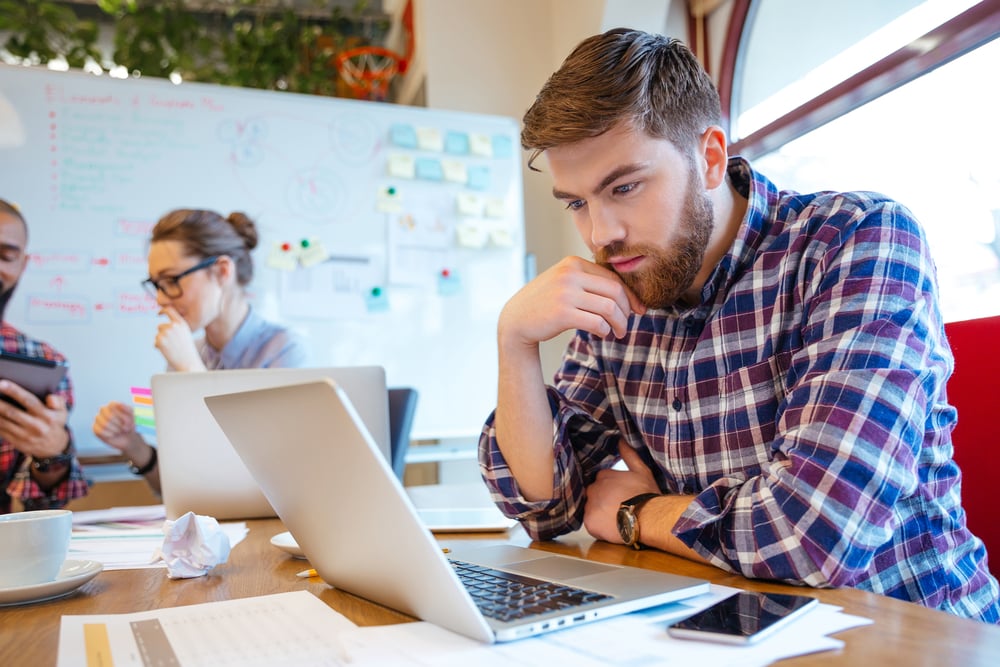 DOCUMENTATIE
Alle technische documentatie staat openlijk online.
Lees de installatiehandleidingen, product lifecycle policies en informatie over de huidige en toekomstige versies van het platform.
DUIK IN DE DOCUMENTATIE
COMMUNITY
Dé plek om te brainstormen met andere low-code professionals, implementatiepartners en Thinkwise specialisten.
Bedenk of stem op de beste ideëen en draag bij aan de Thinkwise roadmap voor de toekomst.
BEZOEK DE COMMUNITY
Thinkwise Service Center
Loop je toch ergens tegen aan in het platform? Dan kan je het rapporteren door middel van een support ticket. Alle klanten met een geldige licentieovereenkomst en een platform versie die binnen de lifecycle policy valt kunnen het Thinkwise Service Center online bereiken. Hier registreer je een ticket en volg je de voortgang richting een oplossing.
Om een ticket aan te melden, volg dan onderstaande stappen:
Stap 1

– Log in
Voor je een support ticket aanmaakt, check alsjeblieft de documentatie en de community of de vraag niet al eerder gesteld en beantwoord is.
Heb je het antwoord niet gevonden? Dan kan je 24-7 een online ticket indienen.
LOG IN
Stap 2

– Ticket indienen
Beschrijf je het probleem zo goed mogelijk. Voeg screenshots toe waar mogelijk en alle relevante informatie, met zo veel mogelijk detail. Op die manier kunnen we snel aan de slag met je ticket!
Stap 3

– Reactie
We hebben 3 urgentietypes, met bijbehorende responstijden.
Urgent: het probleem veroorzaakt een dusdanige verstoring in het operationeel proces van de klant, dat er een direct risico is op schade.
High: het probleem veroorzaakt verstoring in het proces, maar er is geen direct risico op schade.
Regular: het probleem veroorzaakt geen verstoring, door bijvoorbeeld een eenvoudige workaround, maar zou wel opgelost moeten worden.
Wij garanderen de volgende responstijden op support tickets:
*Wanneer je een urgent probleem meldt is het belangrijk dat je óók telefonisch contact opneemt.
Stap 4

– Voortgang
De status en voortgang van je support ticket kan gevolgd worden in ons online ticket portaal. Wanneer er extra informatie benodigd is krijg je daarover bericht per e-mail.
Indien nodig zullen onze experts telefonisch contact opnemen om het ticket te bespreken.
NEEM CONTACT OP
Contact Thinkwise Service Center
Onze Service & Care experts zijn beschikbaar :
Maandag t/m vrijdag, tussen 8:30 – 17.30 uur (GMT+1), met uitzondering van feestdagen zoals onderkend in Nederland.
Telefonisch kan het team bereikt worden via: +31 (0)88 – 2258 112