OUR GUARANTEE
From kick-off to acceptance in 12 months
When you modernize the core system of your organization there are no guarantees. No guarantee when the legacy software will be replaced. If ever. No guarantee that the new system will even work more efficiently than the old system. No wonder many IT managers say that core system modernization feels like open-heart surgery. It's the most stressful and expensive challenge facing many organizations.
Thinkwise believes that this situation has to change. That software companies should be doing more for their customers. A lot more. That's why Thinkwise is the only software provider to guarantee that core legacy software is replaced within 12 months. Offering certainty to IT managers and their organizations, rather than vague promises.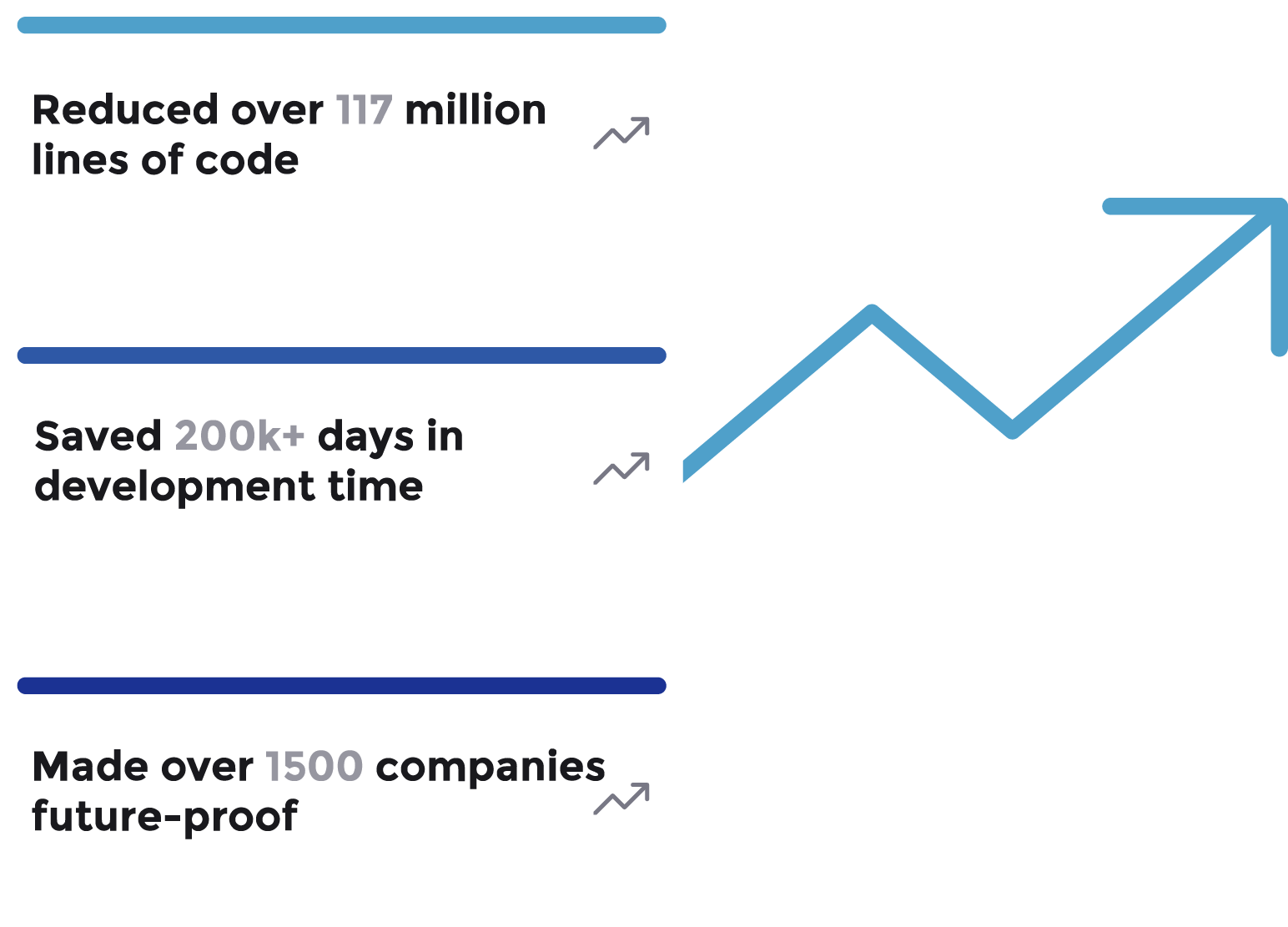 OUR INCENTIVE
In the unlikely event that you are not able to have the software finished in 12 months, you will get refunded the license costs of the full first year.
Conditions apply, read our Facts & Conditions document for more info!
HOW WE ARE ABLE TO DO THIS
A unique agile approach for core application development: Act Wise
One of the core objectives in Act Wise is focusing on the development of Minimum Viable Products (MVPs) instead of the project-based delivery of complete software versions or products in one go. This means that the goal should not be to modernize a particular department or a specific software module. Rather, development should revolve around solving specific business needs and bottlenecks, in order of priority. These are usually constraints that impede business growth and benefit the entire organization when resolved.
Your core legacy system replaced within 12 months
Agile approach using unique Actwise methodology
Work with the fastest low-code platform for core systems on the market
LET'S TALK
Want to learn more about our guarantee?
Maybe take us up on our offer? Feel free to let us know by filling out the form below.
We'll get in touch with you within 1 business day!